03
Dec
8 Best Olive Oils of 2022
Zoe ranked "best full bodied" among best olive oils of 2022
•"When it comes to full-bodied EVOOs, the ZOE Extra Virgin Olive Oil is hard to beat…It's the perfect complement to every meal."
Olive oil is no doubt one of the most versatile cooking ingredients in existence. Not only is it chock-full of amino acids, polyphenols, and healthy monounsaturated fats, it adds amazing flavor and depth to almost any meal under the sun. We can't think of a single recipe that isn't instantly elevated by drizzling a little olive oil on it.
Grilling, baking, and even frying with it is a total game-changer. Nothing else delivers the same level of intense flavor and complexity the way it does. To get the best results, however, you need to make sure you're using the best olive oil for your recipes if you want to reap the full range of benefits it has to offer.
We've compiled the top extra virgin olive oil (EVOO) brands that deliver exceptional results in the kitchen, as reviewed by highly-acclaimed chefs and respected food critics in the culinary world.
BEST FULL BODIED – ZOE EXTRA VIRGIN OLIVE OIL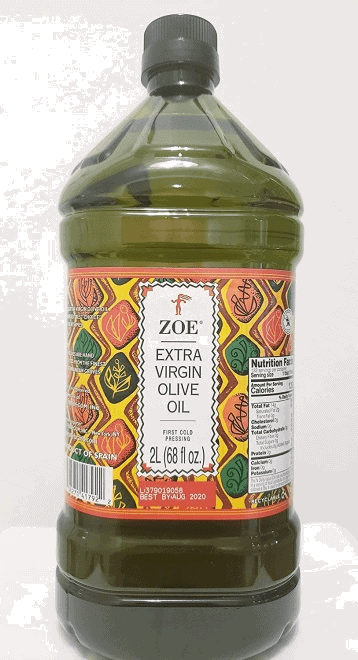 CHECK LATEST PRICE
When it comes to full-bodied EVOOs, the ZOE Extra Virgin Olive Oil is hard to beat. From its sensuous fruity and buttery notes to its aromatic blend of almond, fresh basil, and pepper; it elevates every single dish to Michelin-level status.
The olives used to make this oil are sourced exclusively from the southern Portuguese region of Alentejo. It is home to native varieties like Arbequina, Picual, Arbosana, and Carrasquena olives that render an herbal and buttery flavor guaranteed to tantalize your taste buds.
It pairs magnificently with wine, balsamic vinegar and is the perfect ingredient for crafting delicious marinades, basting sauces, and sautéing vegetables and meat. It's the perfect complement to every meal.
KEY FEATURES
It's flavor profile consists of fruity, herbal, buttery, and peppery notes
Sourced from Portugal
Available in 33.8 and 68 fl. oz. containers
Pros 
Pairs well with virtually every kind of dish
Kids love it
It is cholesterol- and sodium-free
Cons
The flavor might be a little overbearing for certain dishes